Expert Articles & Advice
September 15, 2017
Woodworking encompasses an incredibly wide spectrum. This includes anything from making knickknacks and birdhouses, to building heirloom furniture and ornate mouldings. The one thing that is a constant across all of it is a basic knowledge of the materials.
September 1, 2017
It's been a great summer and you've been enjoying your patio or deck as much as humanly possible, right? Well, remember early this spring when you opened up your deck and all of the work you put into it?
Special Offers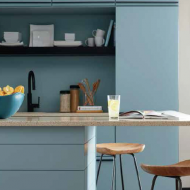 Get 11% off select styles of Cabinetry by Decora.
Valid 9/11 - 10/15/2017