Bulletin Board
Our store hours for Christmas & New Years are as follows: 12/24/13 7:00am - 2:00pm, 12/25/13 Closed, 12/31/13 Closed, 1/1/14 Closed.
Expert Articles & Advice
December 1, 2013
Few household appliances are depended on more and thought about less than the hot water heater. For many homeowners, installing or replacing the hot water heater is the only time this essential appliance enters their minds.
November 15, 2013
You will need to carefully consider whether or not you are making a kitchen upgrade for personal pleasure, or with the more specific aim of increasing the value of your home.
Special Offers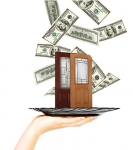 Click here to learn more! Not valid with any other discounts or sales.
Valid 9/15 - 12/15/2013