Expert Articles & Advice
July 15, 2017
With summer right around the corner, there's no doubt you'll be having a lot of fun in your backyard this season. Since you're going to be throwing all sorts of parties from barbecues to bonfires, take some time to revamp your deck and give it a new look.
July 1, 2017
Sometimes homeowners will contact you about a particular project that is half way completed. Usually the owner is unhappy with the work their current designer or contractor is doing and will ask you to take over and complete the project.
Special Offers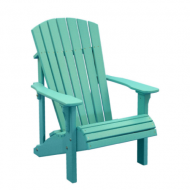 In celebration of our 25th Anniversary, we now have Adirondack chairs on sale for $16.99 each!