Bulletin Board
We will be closed on Monday, May 29th for Memorial Day.
Expert Articles & Advice
May 15, 2017
Memorial Day is known as the kickoff of summer fun. Campgrounds, amusement parks and beaches all typically mark the long weekend as their season's opening.
May 1, 2017
If your old deck is looking worn and shabby, you might be thinking it's time to demolish it and start over with a newly designed deck. While that's a perfectly reasonable approach, there are others ones that may better suit your need --and your budget.
Special Offers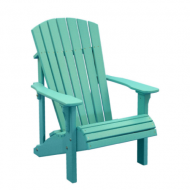 In celebration of our 25th Anniversary, we now have Adirondack chairs on sale for $16.99 each!