Partner Info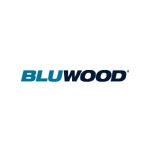 Premier Partner
4357 Cowing Rd.
Lakewood, NY 14750
Phone: 888-868-1228
BLUWOOD is the name given a family of wood frame building components with a proprietary factory applied, two-part coating technology.
The first part of this technology is an Infusion-Film that forms a water-repellent semi vapor permeable film interlocking with the wood fibers to provide controlled topical and subsurface moisture absorption. The Infusion Film is also specially formulated to resist mold growth on the cured surface of the film.
The second part of this technology is the Perfect Barrier DOT Wood Preservative, a proven fungicide and insecticide that provides protection from rot fungi and wood ingesting insects, including termites.
Today's standard building code requirements only specify a very small amount of lumber used in the home to be treated against rot fungi and wood ingesting insects. BLUWOOD provides the proactive homebuilder and homebuyer (when constructing a home) the ability to have all of the above ground wood framing components protected against the damaging effects of rot fungi and wood ingesting insects; mold fungus growth*; as well as limiting uncontrolled moisture absorption.