No matter what size the project may be, we've got the items you need to finish it.
Our knowledgeable staff can assist you in the selection of your purchase and any other questions you may have. If there's an item you need that we don't have in stock, we'll go to great lengths to try and get it for you. So whether you need a new door handle, a nail gun, or a house frame, we're the right choice for you.
Our Partners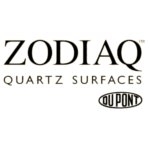 Premier Partner
Wilmington, DE 19898
DuPont™ Zodiaq® is 93% pure quartz crystal, which gives Zodiaq® a natural depth and radiance without the imperfections common in unimproved stone.