No matter what size the project may be, we've got the items you need to finish it.
Our knowledgeable staff can assist you in the selection of your purchase and any other questions you may have. If there's an item you need that we don't have in stock, we'll go to great lengths to try and get it for you. So whether you need a new door handle, a nail gun, or a house frame, we're the right choice for you.
Our Partners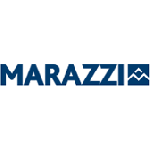 Premier Partner
Sunnyvale, TX 75182
Experience and innovation capability, creativity and design, tradition and culture, a passion for ceramics and environmental awareness are the fortes of Marazzi ceramics which have been defining living spaces since 1935, combining aesthetics and top quality materials.